Good morning my beautiful readers, Nat is back once again with more news about everyone's favorite conniving snake Taylor Alison Swift. Today, I'm going to talk about her music video Look What You Made Me Do, which debuted during the VMAS when Katy Perry hosted (what a petty ass bitch). I'm going to do a very in depth review of the music video (It won't be a very positive review shocker). Also, I'm going to talk about Tay and discount Usher aka Zayn Malik buying that VMA award for their awful song. Let me get that review started for you guys:
Just last night, Lord Voldemort debuted her new music video Look What You Made Me Do during the VMAS:
Here's my review of the video:
I love the fact that she's dead at the beginning of the video lol (If only she had been that way for the entire video lol) and also really Tay at ripping off Michael Jackson's Thriller video. Really bitch really? MJ is currently rolling in his grave right now, because of that and Tay, you will never be iconic like MJ no matter how hard you try. Moreover, really referencing your sexual assault case in the video? Bitch, the trial wasn't even that long ago and lots of sexual victims still have traumatizing flashbacks of their trials, so you doing that was not only disgusting and sick, it shows that you not only didn't care that sexual assault victims found you inspiring and a role model for sexual assault awareness, but that you used the case to launch your new era/brand and for that you can kindly go fuck yourself, cunt. Furthermore, I just love the fact that everyone is loving the video (Yes seriously, there are actual idiots that are loving this basic ass redundant video) despite the fact that she's making fun of Kim Kardashian getting robbed in late 2016. Listen, I despise the Kardashians as much as the next person, but making fun of a woman who was fearing for her life while not only her personal belongings were being taken from her, but also her safety was a very shitty move on her part. Like Tay, Kim didn't even poke fun at you getting sexually harassed by that DJ and yet you poke fun at her robbery smh. More on the video, Tay sat awkwardly on a throne where there were some words on both sides of the throne that read, "Et tu Brute". If you don't know what that that means, it's a line from Julius Caesar and the line talks about a friend stabbing you in the back. Tay, that line makes 0 sense since everyone and their mom knows that your so called squad are all of your fake friends, so Tay shut the fuck up about faux friends stabbing you in the back. Also, nice try with the Mean Girls reference. BTW, really with the serving tea references in the video? You're already telling us shit we already know so what was the literal point of that reference? Similarly, smh at the Katy Perry shade. Like, get over it already, so what if she stole your dancers, she probably paid way more than you did (knowing how greedy you are, it has to be true) and they're probably having way more fun with Katy than they did with you, because everyone knows you have the personality of a wet paper rag. Also, what was up with you looking like a discount Gwen Stefani in that one part where you were in a cage? You want to rip off Gwen now too, wow didn't think you could sink any lower, but here we are. Presumably, bitch I knew you were going to rip off Beyonce, but really taking the baseball bat and Formation and ruining it with your basicness? You should be ashamed of yourself smh. Anyway in the next shot, we have Lord Voldemort running a very Nazi and Death Eater like group called Squad U oh dear. I actually really liked this part, because Tay finally confirmed it to us that she really is a Lord Voldemort/Hitler type of leader when it comes to her death eater nazi faux friend squad. So, thank you Tay for that part in the video, because you finally confirmed our speculations about your crazy self. Moreover in the next shot, we ironically see the cunt with fake robot people. The reason I say this is ironic, because she's just as fake as the robot fake people that she laid with so once again, thank you Tay for confirming that your personality is just as real as your boob job. Futhermore in the next scene, we see Lord Voldemort with her token black faux friend Todrick Hall (this idiot is as pathetic as he looks smh) and they with a group of male dancers do a discount awful version of the Single Ladies dance (and dumbasses call Tay an original artist smh) and after they dance, they all rip off an "I Heart TS" shirt and if you don't know about the irony behind the shirt it's this: Last 4th of July, when Tay was fake dating her ugly ass beard aka Tom Hiddleston aka Uncle Creepy, his contract required him to wear a shirt that said "I Heart TS" on it and it was one of the most embarrassing publicity stunts ever. The irony of Todrick and her other male dancers wearing the shirt is because, all of those guys are gay lol. So, thank you once again Tay for exposing that you and Tom were in a contractual fauxlationship lol. Consequently, the next scene shows Tay standing on a mountain of her former selves which is also very ironic, because she's still acting like her old self, so bitch nice try at making us think you've gotten rid of your old self when it's basically obvious that you haven't lol. The very last shot (thank god it ended geez) shows Taylor standing with her current I mean old selves and they're all arguing, because this is probably what Tay does in her bathroom mirror every single morning lol. She also wore the shirt she wore in her terrible You Belong With Me video with her death eaters faux friends' names on them (Why the hell was Ryan Reynolds' name even on the shirt? He clearly hates her lol). I am finally done with this review and that's all folks omfg.
BTW, I love how Todrick (who hasn't seen Tay since November 2016 lol) appeared in Tay's video after promoting this shit: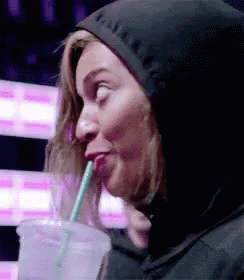 Todrick also has this movie coming out later (probably straight to video on demand lol):
Also, it's very coincidental that Todrick was in the video before all of these events:
Moreover, Shawn Mendes decided to namedrop Tay by saying this shit shut up Shawn:
You aren't the only one excited about Taylor Swift's new music — Shawn Mendes is too!
Speaking with E! News at the 2017 MTV Video Music Awards this weekend, the "Mercy" musician revealed that he's really excited about her forthcoming album, reputation.
"It's bad ass," Shawn said about her lead single, "Look at What You Made Me Do".
He adds, "I'm really excited she's coming back. I've missed her."
If you remember, Shawn opened for Taylor's 1989 World Tour in 2015.
SHAWN, I KNOW YOU'RE STILL TRYING TO PROVE YOU'RE STRAIGHT, BUT IS THIS TRULY THE WAY?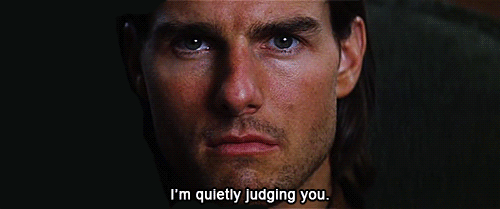 Also if you guys didn't already know, not only did Shawn open up for Lord Voldemort back in 2015 for her 1989 tour, but they're both Universal Music Group artists:
Now onto discount Usher news oh dear:
If you guys don't know Taylor and Zayn's teams bought the VMA Award for their awful song I Don't Wanna Live Forever:
Zayn Malik just made history at the 2017 MTV Video Music Awards.
The 24-year-old British crooner took home his very first Moon Person with the help of Reputation singer Taylor Swift, whom Malik shared his Best Collaboration win last night (Sunday, August 27) for their daring duet "I Don't Wanna Live Forever," off the Fifty Shades Darker soundtrack.
While this isn't the artist's first VMA win in his career—One Direction has earned four as a band—the achievement marks the very first time a former 1D member has ever claimed the prize as a solo artist.
In March 2015, Malik announced his departure from the quintet and made his first foray into solo territory with his debut solo effort, Mind of Mine, which debuted at No. 1 on the US Billboard 200 Albums chart upon its release.
Congratulations, Zayn! (And Taylor!)
After that, Zayn went onto Twitter to tease his new music (like this shit wasn't planned omfg):
WILL HE ACTUALLY RELEASE NEW MUSIC OR HOLD IT OFF?
That's all for this post. Gosh, it took me 50 years to write that review. But, really at all of the dumb bitches who are loving that video. What would you do if someone made fun of you getting robbed? Like, what's the matter with you idiots. Are you guys blind or something? BTW, I love that she still considers Flopena Homez one of her faux friends when Tay didn't even support Flopena in rehab and Flopena booking a Woody Allen film during Tay's sexual assault trial (oh shit wow lol). Ironically, isn't Flopena producing or faux producing, because everyone knows she doesn't actually produce that show 13 Reasons Why? Which is about sexual assault, so it's pretty ironic that she's working with a child molester while "producing" a show about that controversial subject. (Doesn't Woody know she's box office poison and doesn't he know about her drug problem? I hope that doesn't affect filming lol). Also, Tay you may have fooled everyone else into thinking you've changed, but you haven't fooled me bitch. I'm going to continue to keep an eye on your shenanigans and whatnot. I cannot wait for you to slip up again and make a dumbass mistake, because your 8-13 year old fans will be shocked, but I will be sitting on my throne and laughing at those peasants and saying, "I told you bitches!" Moreover, I cannot wait for your interviews where you fake cry and talk about everyone in the public rightfully turning against, you because I will be seeing right through your deceitfulness and fake persona and keep on exposing you on my blog. Furthermore, wow and smh at Zayn and Taylor actually buying that VMA just to prove everyone loved their horrible song and that Zayn is actually doing well outside of One Direction when it's clearly the opposite. Also, lol at him using that bought award to promote his new music that he may or may not release knowing his messy track record. I'm leaving now everyone, but I'll be back sooner than you think!! Bye bye for now!